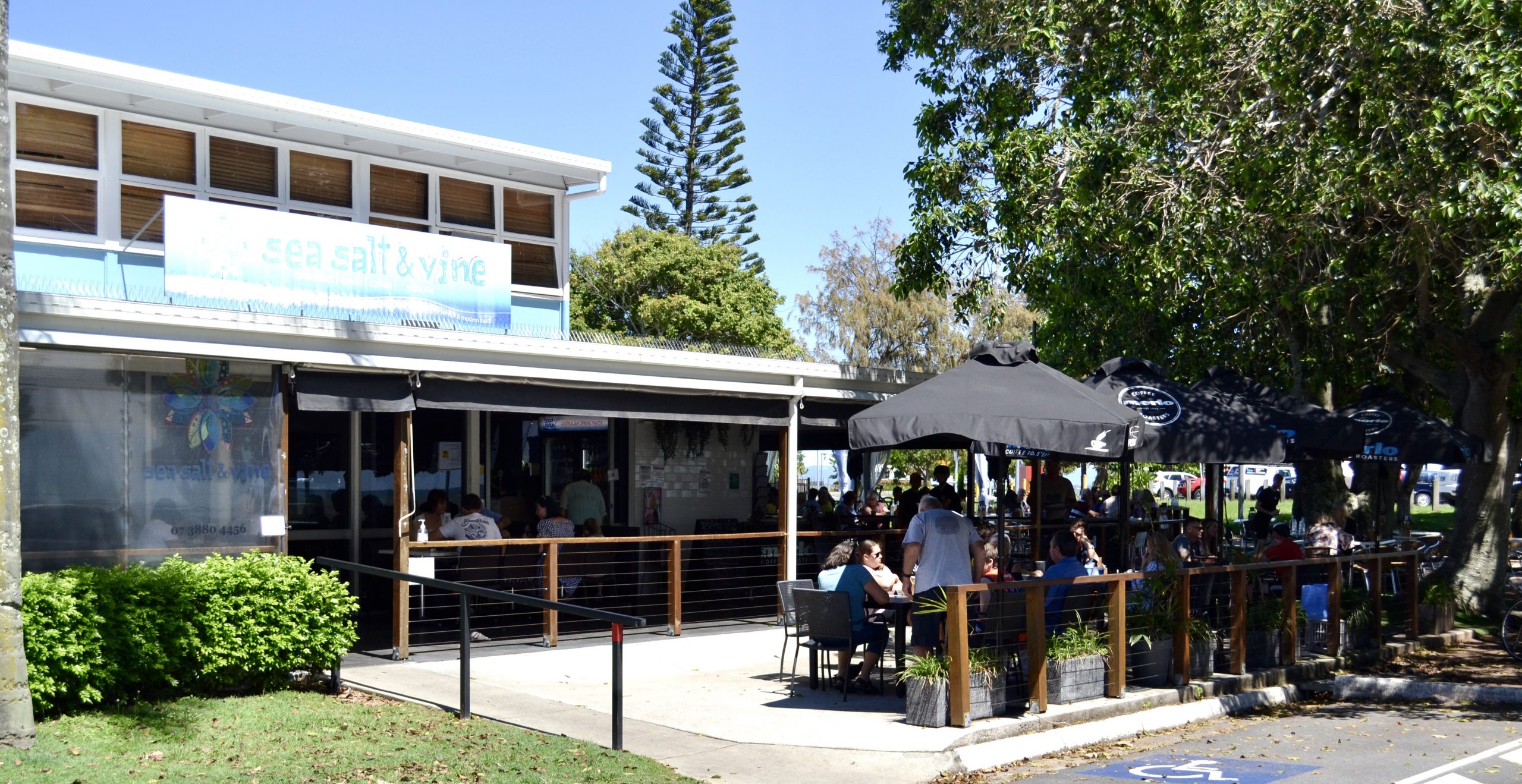 Sea Salt and Vine is a family-owned business run by Doug and Sue Galvin. Doug and Sue have lived on the Redcliffe Peninsula for nearly two decades and have always had a passion for hospitality, so owning their own cafe was an opportunity not to be missed!
After extensive renovation Sea Salt & Vine has created a space where everyone feels welcome. We really want people to experience our friendly and relaxed atmosphere. We cater for large groups who need a place to gather for a birthday celebration as well as those who just want some solitude and enjoy a coffee.
On top of producing a good range of meals for breakfast and lunch and great coffees, we arguably have one of the best locations on the Peninsula – the view looking north across to the Glasshouse Mountains is simply amazing.